Reception for H.M. Queen Margrethe at Bunkermuseum Hanstholm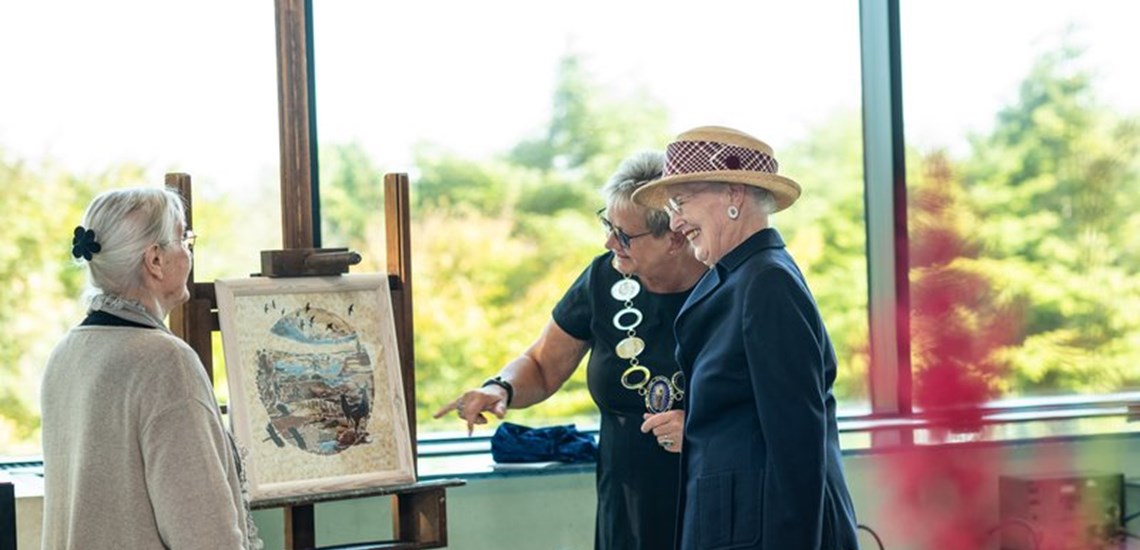 Today H.M. Queen Margrethe II visited Hanstholm with the royal yacht Dannebrog. Bunkermuseum Hanstholm had the great honor of hosting Thisted Municipality's official reception of Her Majesty.
Her Majesty was welcomed by Mayor Ulla Vestergaard, and after the mayor's welcome speech, she presented the municipality's gift to Her Majesty, a decoupage made by local artist Susanne Tvermoes. The decoupage was presented to Her Majesty by Susanne Tvermoes.
After 30 minutes in the museum, Her Majesty's tour continued out into Thy's landscape, where among other things, H.M. Queen Margrethe was to inaugurate both the Nationalpark Center in Vorupør and the port extension in Hanstholm.