Bunkermuseum Hanstholm winter closed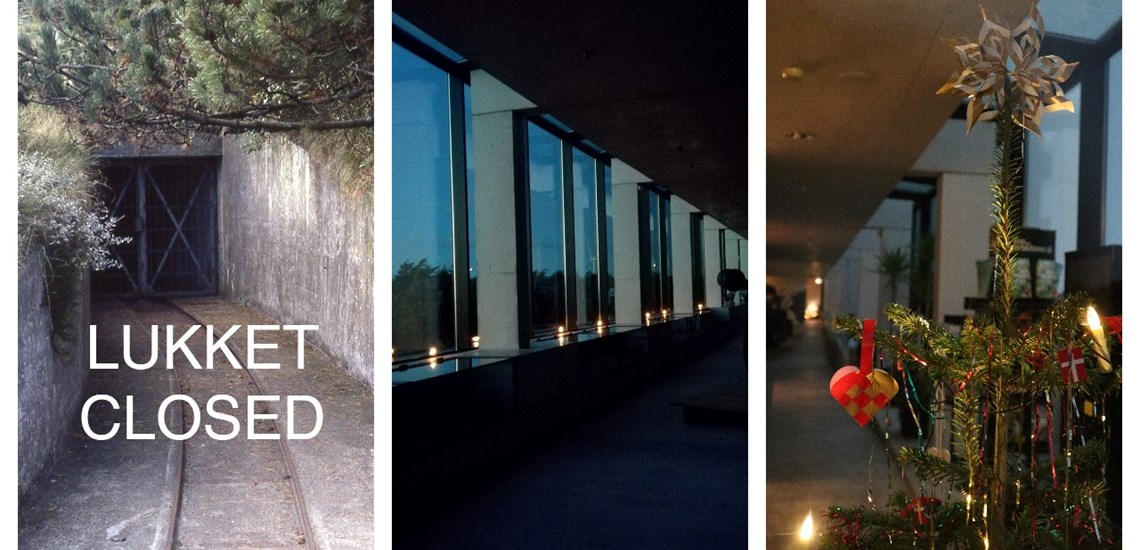 Bunker Museum Hanstholm is closed for the winter until 1st of February 2022, when we open for a new season.
We spend the winter months preparing for the upcoming season and maintaining the buildings. We have news coming in the new year – more on that later.
On 17th of December, the government introduced restrictions for, amongst others, cultural life, leading to the closure of museums. Since we are already closed, it will not have major consequences for us in the first place. We recommend you all to enjoy our open-air museum and venture out in the fantastic cultural landscapes, here in Thy.
We would like to say thank you for a fantastic season 2021 - we look forward to a new season!
Merry Christmas and happy new year
from Bunkermuseum Hanstholm