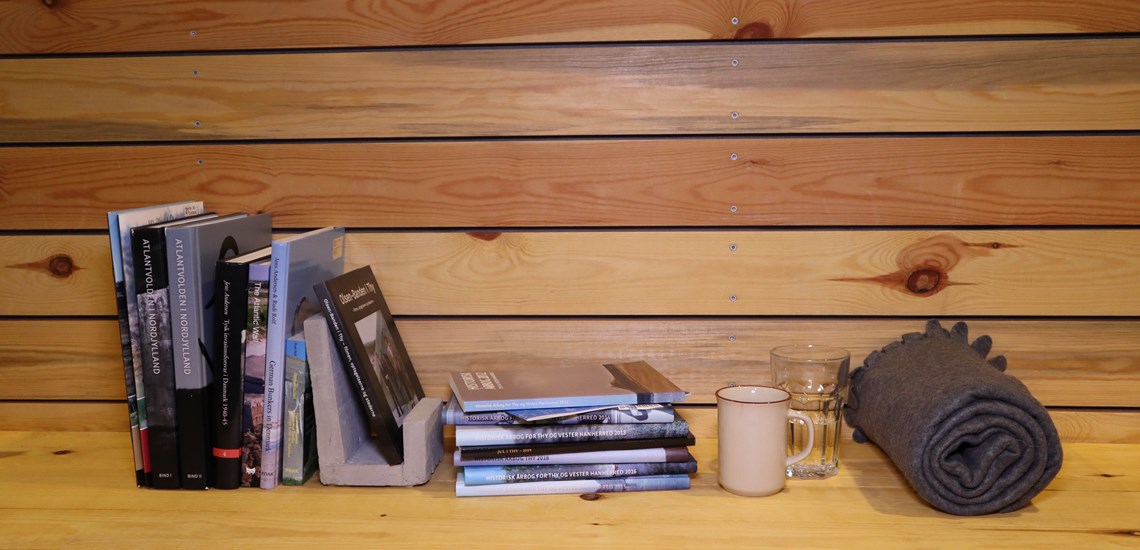 Bunkermuseum Hanstholm and Museum Thy have created a new Webshop - visit it here: 
www.MuseumThy-shop.dk
In our webshop you can find a wide selection of books about culture and history in Thy and the wide world.
Our museum shops in Thisted, Hanstholm, Heltborg and Vorupør offers a larger selection of books and other interesting articles.
If you want to visit the museum shops, but not the museum, you are very welcome, it is free of charge to visit the shops.
The sales from the shops support Museum Thy and its work of telling the history of Thy.
If you are in doubt how to finish a purchase, shipping or other questions – please contact us on email webshop@museumthy.dk or phone +45 97920577.